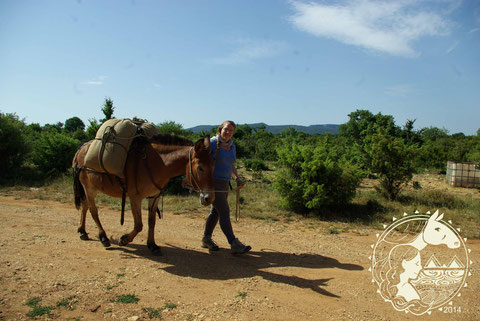 (Avez-vous déjà lu la Partie n° 1 ?)
Les jours suivants nous avons étudié comment charger le bât avec des formes diverses, grâce aux noeuds de barril (charge longue), de panier (charge haute) etc.
Nous avons également effectué un sérieux entrainement avec le noeud d'as de carreau à un seul homme, essentiel pour fixer les différentes charges sur le dos, remplacé parfois par le noeud de l'indien en fonction de la forme de la charge.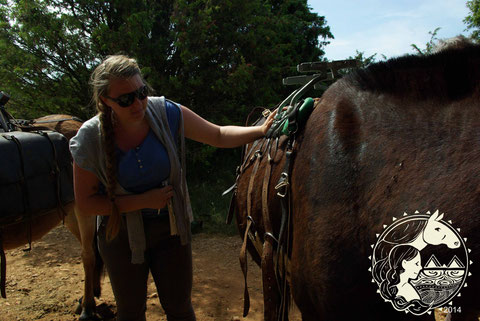 (Have you read part n°1 ?)

The following days, we worked on fixing strangely shaped packs over the different saddles, using different knots, including the Diamond Hitch, essential for this job!
Nous avons également vu les entraves, et l'attache à la corde :
We also discussed the constraints:
On the final day, we went on a picnic :

Le dernier jour, nous sommes partis en pique-nique sur le plateau de ardéchois :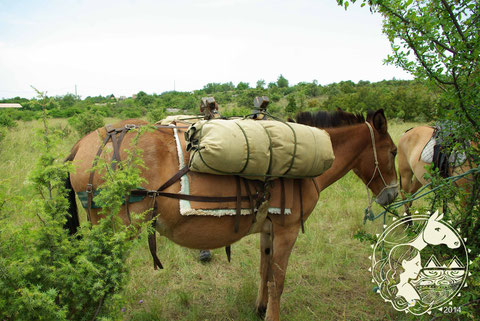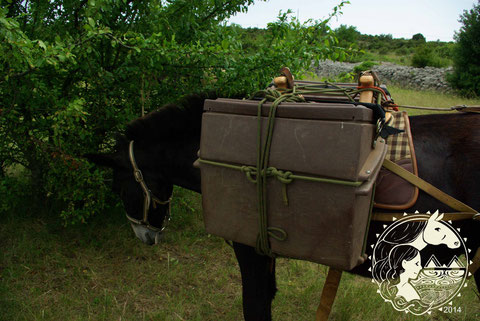 En bonus final : une toute jeune mule, née pendant notre séjour ! :)
And as a final bonus, a very young mule born during our stay! :
See you soon, 
Maxence